Instructions for use cast iron products
First use: Burn-in
If you want to use new cast iron products, they must be baked in. This causes a
perfect non-stick coating and prevents the product from rusting. To burn cast iron you need The
Windmill® seasoning/cast iron conditioner (TWM090) and a cotton cloth.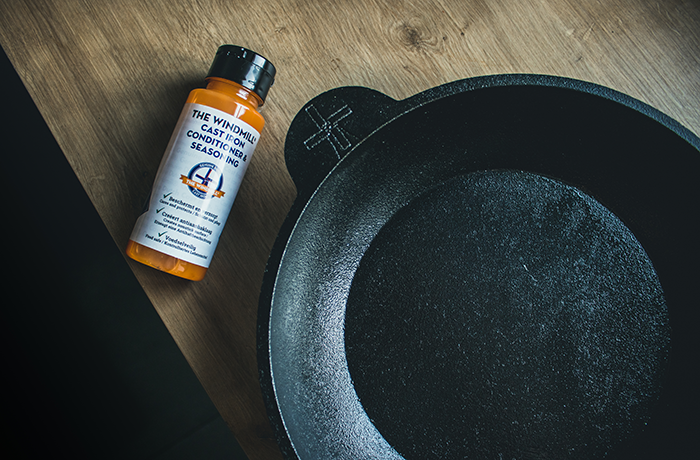 Follow the steps below (see also back cover):
Clean the Dutch Oven with hot water and then dry it well.
Heat a closed barbecue or oven to 120 degrees Celsius, place the product in
oven and let the cast iron get very hot. The heat opens the pores of the cast iron and
the moisture evaporate. This is very important, because moisture in cast iron can lead to rust.
When the pan is hot, apply cast iron conditioner to the cast iron with a cotton cloth. Not too fat and
don't forget to grease the outside. The wooden handles of the pie-irons must be removed
when you put it in the oven or barbecue!
When the product is well coated, heat it to 160˚C. As soon as the product starts to smoke, you can
let it cool.
Repeat steps 1 to 4 at least three times. The more often the steps are repeated, the more beautiful the cast iron
is becoming. After burning, the product is immediately ready for use.
Note: The knobs of the BBQ pans are made of bakelite and are therefore heat resistant up to
200˚C.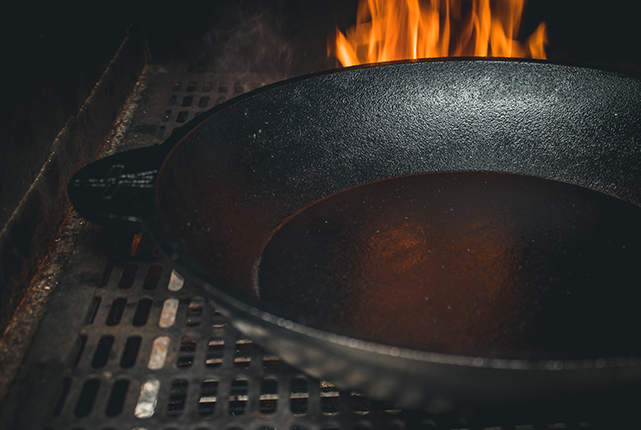 Maintenance
After use, the cast iron should be cleaned as soon as possible. Do not use soap and leave it
also do not soak cast iron in water. After all, moisture is the enemy of cast iron. To properly clean the product
Follow steps 1 to 4. Use the chain mail with stubborn dirt. You can then store the cast iron.
Cast iron is NOT dishwasher safe.

Caution: Cast iron gets extremely hot! So don't just pick up the pans, Dutch Ovens and pie-irons, but use heat-resistant gloves.